Labor relations must be secured by a contract, which can be drawn up for a specific period of up to 5 years or for an unlimited period. If the employer is in no hurry to draw up the document, but the employee is admitted to work, Article 67, Part 2 of the Labor Code of the Russian Federation comes into force.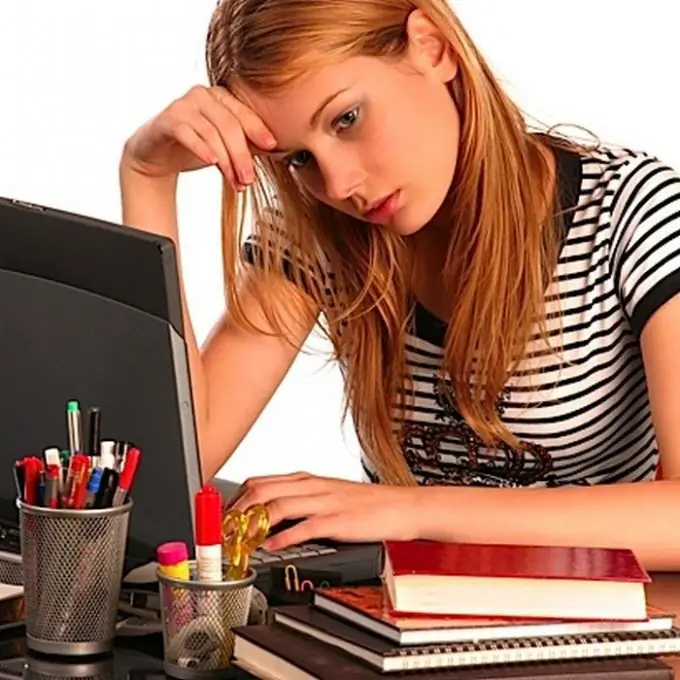 It is necessary
- application to the labor inspectorate;
- application to the court.
Instructions
Step 1
If you are admitted to work and have begun to perform your direct duties assigned to you by the employer, the employment contract must be drawn up in writing within three days and signed by both parties.
Step 2
Working without an employment contract is a direct violation of applicable labor laws. During the inspection, the labor inspectorate will impose an administrative fine on the responsible manager. If a repeated check reveals that the violations have not been eliminated, the work of the enterprise may be suspended for up to 90 days.
Step 3
Without waiting for verification, contact directly the head of the company and ask a question about the conclusion of an employment contract. If the manager does not enter into a constructive dialogue and does not want to explain to you the reason for the refusal to consolidate the employment relationship in writing, indicating all working conditions, rest, payment, etc., you have the right to apply with a written statement to the labor inspectorate or to the court.
Step 4
On the basis of article No. 67, part 2, an employee who has begun to perform his duties is considered infringed upon his rights, and his legal right to document labor relations can be legally restored through the labor inspectorate or the court.
Step 5
In accordance with a court order or written recommendations for the employer from the labor inspectorate, an employment relationship will be concluded with you in the form provided for by current labor legislation.
Step 6
If you do not plan to contact the indicated authorities, you have the right to stop working with this employer and pick up your documents. At the same time, the law does not provide for any type of working off. Relationships that are not concluded in writing are considered invalid, therefore, the parties do not have any obligations, as well as rights, at all.