The chief accountant of an organization is a person responsible not only to business owners, but also to tax authorities. Due to the specifics of the work, when registering a specialist for this position, you need to carefully draw up an employment contract. Because in case of unqualified actions of your accountant, not only the reputation of the company, but also the entire business may suffer. Any mistake in paperwork, balance, underpayment of taxes can threaten with fines and administrative responsibility for the head of the organization.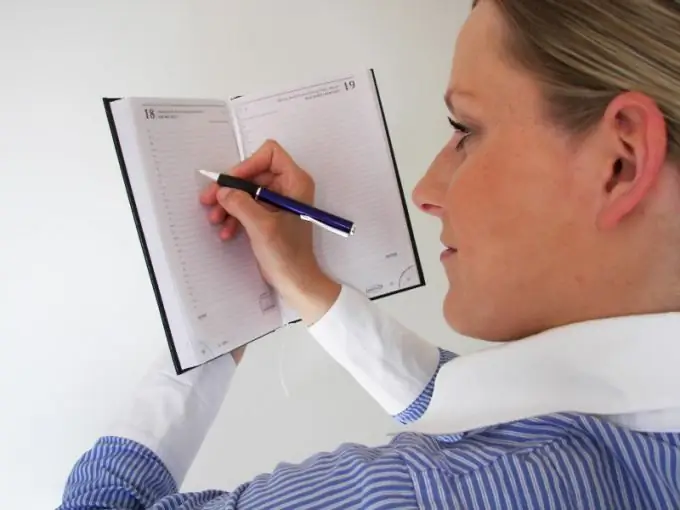 Instructions
Step 1
By hiring a chief accountant, you have the opportunity to check his professional qualities. For this, the Labor Code provides for a probationary period of 6 months, compared to 3 months for ordinary workers. This time will be enough to make sure you have professionalism.
Step 2
Draw up an employment contract, the law allows you to conclude it for a specific period. This will allow you to part with him without problems in the event of a low competence of an employee. A fixed-term employment contract cannot be valid for more than 5 years. In the contract, write down all the duties of the chief accountant. It can be: keeping records of fixed assets; accounting management of the enterprise; control and maintenance of accounting records; preparation of the necessary reporting within the time frame established by law; compliance with the legislation of the Russian Federation in the field of accounting, etc. Separately highlight the section on the responsibility of the parties in case of non-compliance or non-performance by the accountant of professional duties
Step 3
Do not forget to indicate in the contract the date and place of drawing up, the amount of salary and the date of taking office. The document is signed by the head of the organization and the employee hired for the position of chief accountant.
Step 4
The chief accountant has access to the organization's current accounts and cash. Therefore, be sure to draw up a full liability agreement. In the event of theft of funds or an error that resulted in a loss, you can write off these amounts from the employee.
Step 5
After signing the employment contract, create an order for employment in the T-1 form. The employee must sign on it within 3 days after its publication.