If the name is changed, the employer is notified in writing. For this, a statement is drawn up, to which supporting documents are attached. Any change in personal data can be made based on the order of the director. The new surname is entered by a personnel officer or other responsible person appointed by the order of the head.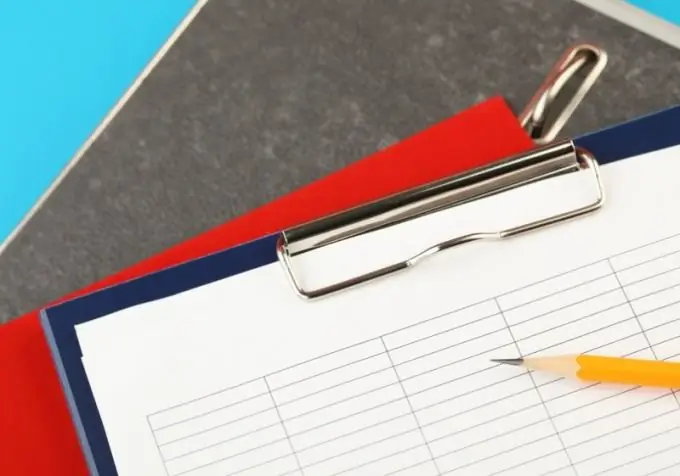 It is necessary
- employee documents;
- documents of the enterprise;
- seal of the organization;
- Labor Code of the Russian Federation;
- rules for keeping work books;
- marriage certificate, employee passport;
- application form;
- order form;
- personnel documents, accounting documents.
Instructions
Step 1
An employee who changed her surname due to marriage must draw up a statement. She addresses the document to the director. The application is accompanied by a marriage certificate, which is a confirmation of the change in personal data. Such a document may also be a passport, which the employee previously handed over to the registry office. The identity document must contain the woman's new surname. After considering the application on the document, the director affixes a visa.
Step 2
After the approval of the application by the head, draw up an order. Indicate the employee's statement as the basis for issuing an administrative document. In the line about the subject of the order, enter the change in personal data in the personnel, accounting documents of the company. Write marriage as the reason for the order. Introduce the order to the employee against receipt. Certify the order with the signature of the head.
Step 3
The order, marriage certificate, passport are sent to the personnel department. Take a photocopy of the supporting documents. Hand over the originals to the owner. On the title page of the work book, carefully cross out the old name of the employee with one line. Depending on where there is free space, write the changed personal data on the right or above the old name of the employee.
Step 4
Now, on the inside of the main document of proof of employment, make a note of the changes. Assign a sequential number to the record. Then, in the information about the job, write, for example, the following phrase: "the surname"Ivanova"has been changed to"Kozintseva". In the grounds, indicate the details of the marriage certificate, namely: series, number. Certify the record with the signature of a personnel officer, another responsible person appointed by order of the director. Please note that when changing the surname, changes are made to the employee's personal card, contract, and other documents where the employee's personal data is present.