Almost any Russian citizen has the right to obtain a special passport, which gives him the right to travel abroad. Currently, both old passports are valid, which has a five-year validity period, and a new one, which has been extended to 10 years. The requirements for photographs pasted into these passports are different. In addition, if you apply for a passport on the website of public services, then you will have to provide a photo to it in electronic form.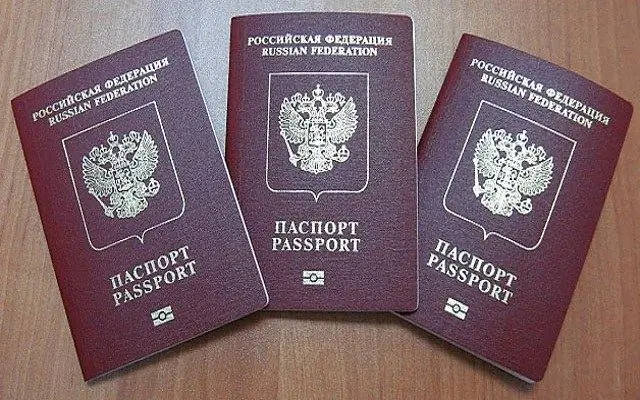 The advantage of the old-style passport, which can still be issued at the OVIR at the place of registration, is its lower cost of registration and the fact that you can enter your children who are not more than 14 years old in it. For a new biometric passport, a separate document will be required for each child.
To issue an old-style passport, you will need to take 4 photographs measuring 35x45 mm. They can be black and white or colored, with shading, the background must be white. But in both cases, they must be made on special matte paper. Therefore, you need to warn the photographer that you need photographs for a passport. You stick two of them in the questionnaire and certify with the seal of the company where you work, and two, without cutting, hand over together with a package of documents.
On the passport of the new sample, under the word "Passport" in Russian and English, there is a microcircuit logo. This symbolizes that this passport is biometric and contains an electronic chip with a photograph of the owner and a duplicate of all passport data in electronic form. To design it, you will need 2-3 color photographs 35x45 mm in size with shading and on a white background. The paper on which they will be printed must also be matte. These photos are for internal use only. The very photo on the biometric passport will be taken by the FMS staff using special equipment.
If you are going to issue a passport on the Internet portal of public services, you will need to take three photos. To complete the application, one of them must be sent in electronic form, as a regular file with the.jpg
In addition, to fill out the questionnaire, you will need one regular photo 35x45 mm on matte paper and the one that the FMS staff will take in order to paste it into your passport.