The family survey is carried out on the basis of the Federal Law "On the Protection of the Rights of the Child" and Article 54 of the Family Code of the Russian Federation. The survey is carried out by the guardianship and guardianship authorities when considering the issue in court on deprivation of parental rights or on the establishment of guardianship or guardianship over minor citizens, as well as when adopting or transferring a child from one spouse to another after a divorce.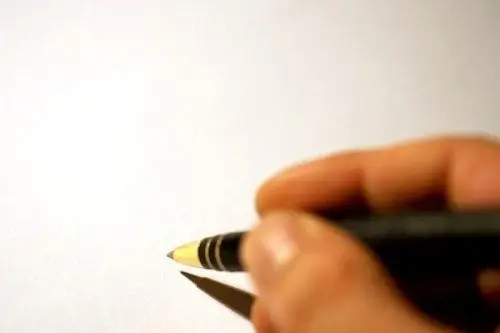 It is necessary
- paper;
- a pen;
- protocol.
Instructions
Step 1
Draw up an act in triplicate on a regular sheet of paper. You will leave one copy to the family, give the second at the place of demand, and leave the third with the guardianship and guardianship authorities. A commission of three people must go to the site to inspect living conditions. Two members of the commission from the department and guardianship bodies, as a third, you can invite a district police officer or a representative from law enforcement bodies.
Step 2
In the act of inspection of housing and living conditions, indicate the date, month and year of its preparation, the names of all members of the commission, in which composition the premises were examined. For example, if the staff consisted of three people, then write "Commission of the guardianship and guardianship authorities, consisting of three people, the chairman (full name, position), inspector (full name) and an employee from the department of internal affairs (department number, position and full name).
Step 3
Next, indicate the full name of the parents or one of them, if the child lives in an incomplete family, place of work, position, apartment and house number, street name, cubic capacity of living space and to whom it belongs on the basis of property rights.
Step 4
Describe in detail, point by point, the results of the survey: the number of rooms in the dwelling, the number of storeys in the building, the floor of the living space, the material from which the house is built (brick, wood, panels, etc.). Indicate the comfort of the house (type of heating, sewerage, lighting, telephone, elevator).
Step 5
List everyone by name who lives in the living space (name, place of work and position, date of birth, degree of relationship, time of residence in the apartment, date of registration for the living space). In a separate paragraph, enter information about the actual cubic capacity per person.
Step 6
Describe in detail all the equipment that is available for the minor (separate room, bed, desk, chair, wardrobe, toys, books, computer, etc.).
Step 7
Gather the expert commission for a meeting. Keep minutes and write down the statements of all members of the commission. Enter the decision taken into the act, indicate the protocol number and the date of its preparation. At the bottom of the act, put the signatures of all members of the commission, and in conclusion, the signature of the chairman.