According to paragraph 21 of the rules for maintaining work books, a specialist who served in the army, the employer is obliged to make an entry in the document confirming work activity. For this, the employee presents a military ID, a written statement is drawn up, which is the basis for issuing the director's order. Record in the work book is done by a personnel officer.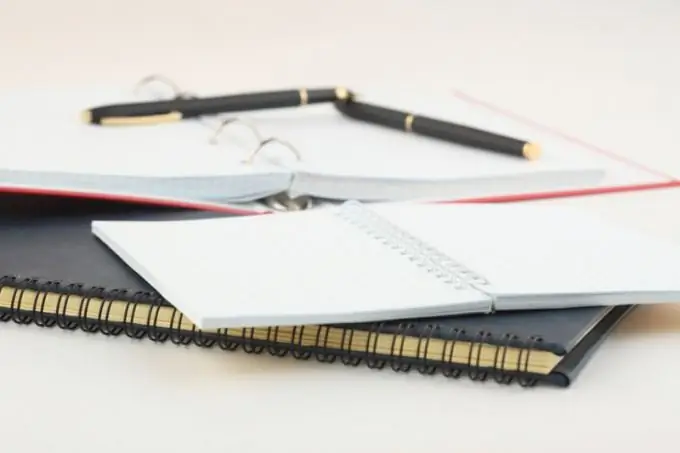 It is necessary
- an employee's military ID;
- an employee's work book or a blank work book form (if it has not been started before);
- company documents;
- rules for keeping work books;
- Labor Code of the Russian Federation;
- company's stamp;
- order form;
- application form.
Instructions
Step 1
When hiring an employee who served in the army before joining a job, an entry is made in the work book on the basis of a military ID. For this, a statement is accepted from the employee. The document is addressed to the director of the enterprise, who, after considering the application, is affixed with a visa.
Step 2
Based on the application of a specialist, the head of the organization issues an order. For this, a personnel order form is used. Responsible for the execution of the order is assigned a cadre worker, who is in charge of keeping work books. Acquainted in the administrative document personnel officer on receipt.
Step 3
Make an entry in your proof of employment. Using the employee's military ID, indicate the date of the beginning, end of military service. In the information about the work, write down the passage of military service in the armed forces of the Russian Federation. For reasons, write the number, series. The date of issue of the specialist's military card. Certify the record with the seal of the company, the signature of the director or the person in charge appointed by the order of the head.
Step 4
As a rule, the record of military service is made prior to admission to a position in the company. But in practice, it often happens that a military ID at the right time was being restored or simply lost. In this case, it is allowed to make an entry after the note about admission to work. But for this, the employee must necessarily present a certificate or other document confirming the loss or restoration of a military ID. If there is a certificate, the employer records such a situation in the company's internal documents.
Step 5
Please note that the records of urgent service, contract service are made separately. Moreover, about the latter, it is advisable for the employee to submit the agreement (contract) itself, which is a confirmation of the passage of such service.