Finding a job in Boston, as in other cities in the United States, is not easy for a Russian, but it is possible. Moreover, if you are a professional with a good education and extensive experience, who knows English. For successful employment in Boston, you need to take into account the specifics of writing a resume in the United States, job search technologies, and also use the sites on which vacancies of Boston companies are posted.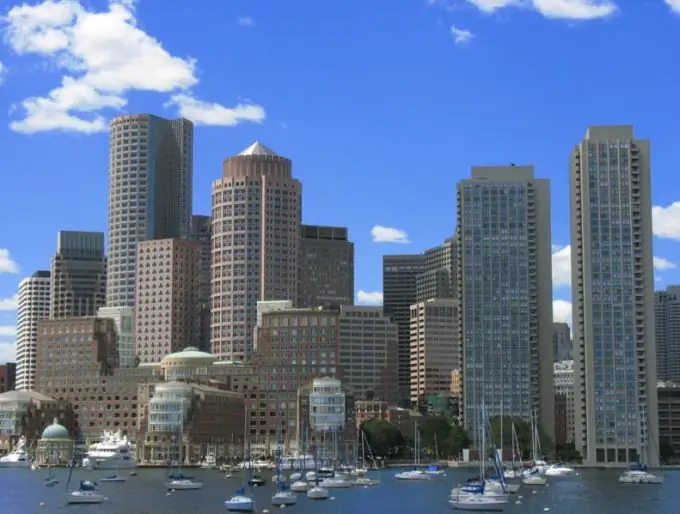 Instructions
Step 1
The most important thing when looking for any job is a properly written resume. Keep in mind that the requirements for a resume in the United States are somewhat different than in Russia. Be sure to indicate not only your work experience, but also your hobbies, participation in the life of the university (especially if you are a recent graduate), all courses you have ever taken. Remember that Americans value a candidate's activeness and diverse interests.
Step 2
Write only the truth in your resume. If, for example, you point out that you have experience in sales, and then it turns out that you did not have it, then you undermine your credibility.
Step 3
Use the sites for finding work in the United States and form for yourself a list of Boston firms in which you would like to work. Before sending a resume for a particular vacancy or company, write a cover letter that should contain brief information about you and the reasons why you want to work in a particular company.
Step 4
Boston is a large city with a large Russian-speaking population. If you have acquaintances there, then try to contact them first. Of course, this does not exclude the sending of resumes to the Boston companies that interest you, but it will be a big plus. If someone recommends you, your chances of finding a job will increase.
Step 5
The fact that Boston is a large and international city increases your chances of finding a job as a foreigner. But for any job you will need a very good knowledge of the English language. If you are applying for a high position, but your English is not perfect, then you will have to take express courses or be content with a lower level and lower pay. Despite the fact that Boston is considered one of the least affected cities during the crisis, the average time to find a job for any professional takes about 2 months. Foreigners often look for work longer.