Poetry has always been a complex and controversial subject. The Russian poet is a mystical, obscure figure. Are poets in modern Russia needed? Perhaps the time has come to understand this issue.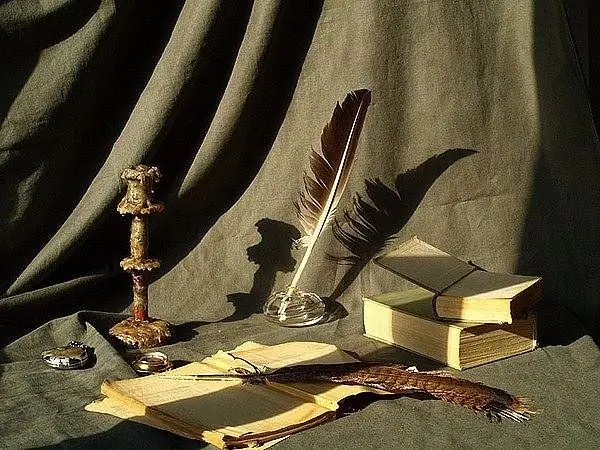 The immortal line of Evgeny Yevtushenko is a ready answer to this question: "A poet in Russia is more than a poet" - wrote the master at the end of the twentieth century, again foreseeing the hard fate of the masters of the word. Heavy thirties, shameful fifties, when they tried to turn poetry into the service of the Soviet regime, when freedom of speech was a crime. The poet is the herald of the era. Herald of your own country. He has no right to stay away. But, by the way, such a special attitude towards poets is characteristic only of Russian readers. In the USA, for example, the situation is somewhat different.
Poet's "American Dream"
The national mentality of the average American is this: work honestly all your life, and prosperity awaits you: a faithful wife, children, a cozy home and a car. But, you must admit, it is difficult to imagine a poet who earns his bread solely through literary creativity. Yes, he has a special relationship with himself, but in order to feed his family, it is almost imperative to have a side job.
Here lies the main reason for the fundamental differences between American and Russian poetry: literary work in the United States is exactly the same work as working in a factory or selling public goods. And all the conditions have been created for poetic creativity: if a writer is relevant, then his book will be published, relying on wide demand. But this gives rise to a certain conjuncture. To be interesting to the reader, you need to surprise him. Poetry approaches advertising, the work of a copywriter. Text is a commodity. A publisher will not accept just a good manuscript. It must be unique.
America needs poets: they are part of a vast world, a mechanism for buying and selling.
Poets in Russia
Russian poetry has always stood on the verge between entertainment for aesthetes and prophecy. Russian poets did not seek money from their labor. Rather, it was a vocation, something that is impossible to do without. For example, during the years of the USSR, poets practically did not receive money for their own poems, but lived off translations. For example, Boris Pasternak created brilliant translations of Shakespeare to support his family. This in no way denies his talent, but rather speaks of a certain special path followed by the poet. Special - on the scale of an entire generation.
The ideological power of poetry has always been valued at the top of the government. It is difficult to imagine the USSR without the anthem written by Sergei Mikhalkov, the creator of Uncle Styopa. But the poets of "pure art", the imagists, the futurists did not create for ideology. They wrote for the country, for those people who poetry can help.
One family survived the blockade of Leningrad. Later they said: when there was nothing to eat, they read Eugene Onegin. Poetry fascinated, hunger dulled, and you could live, endure a little more.
It is not for nothing that even now they remember the name of Sergei Yesenin, Vladimir Mayakovsky, Alexander Pushkin, read their poems, find in the lines written almost a hundred, or even two hundred years ago, something close, something touching the soul. For a Russian person, poetry is not a commodity. This is a bitter medicine, a way to understand your era and come to terms with it.
Russia needs poets as long as there are people who can sympathize with their country. They are able to understand it not only with their minds, but also with their hearts.