A job fair is an event where job seekers can communicate directly with employers and receive a job offer. In order for a visit to the fair to be fruitful, before it starts, you need to think over your behavior and outline a plan of action.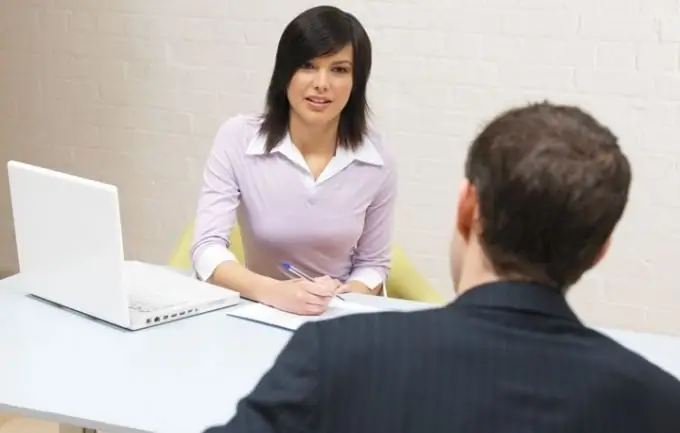 Instructions
Step 1
Find out which organizations are going to participate in the job fair. Usually this information is indicated on the organizer's website or in the media. Choose among potential employers the most interesting for you, inquire about these enterprises in order to be able to ask specific questions about vacancies. This will give you more information and make a good impression.
Step 2
Prepare a resume for the positions you are interested in. It is not necessary to indicate in one at once several positions for which you can apply. Employers generally have a negative attitude towards such "savings". Don't be lazy to write a few resumes. Prepare a short story about yourself, in which briefly and concisely indicate all your positive qualities and experiences.
Step 3
Find the right suit. Despite the fact that your meeting with a potential employer will not take place in the HR department, company employees will evaluate applicants in the same way as in a formal interview. Try to make a good impression with your appearance.
Step 4
Before the start of the fair, find out which tables are the representatives of the organizations you are interested in. This is necessary so as not to waste time looking, when there will be a crowd of people at the table of each employer.
Step 5
Feel free to ask questions. Try to get as much information as possible about the vacancy you are interested in and the requirements for it. Even if at the moment the representatives of a company do not have offers suitable for you, leave your resume so that they can add you to the personnel reserve.
Step 6
Be proactive. Try to talk to as many employers as possible. Perhaps you will be lucky where you never imagined.
Step 7
Be proactive after the job fair is over. If they have promised to contact you, but have not done so, call yourself. With perseverance, you can outflank many more passive competitors and get a good job.