When registering a legal entity, the founders of the company must contribute a certain amount of funds. This initial capital is called the authorized capital. In the course of the company's activities, each shareholder can sell his share to a third party, but only if this is not prohibited by the charter.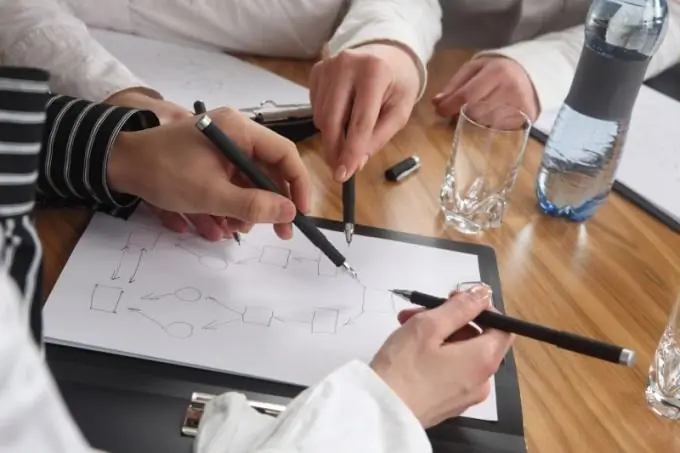 Instructions
Step 1
First of all, inform the shareholders of the company about your intention to sell your stake in the authorized capital. Do this thirty days before closing the deal. To do this, draw up a written notice. Indicate the size of your share. In the notification, be sure to indicate the amount you want to receive for your share. The Civil Code prohibits selling a stake to a third party if any of the shareholders has expressed a desire to buy shares in the company from you.
Step 2
In the event that the participants refused to buy a share from you, you must receive a written refusal from them, which can be issued in the form of an application. Only in this case you have to sell the share to a third party, since a notary without a document will not be able to certify the purchase and sale agreement.
Step 3
In the state register, order an extract from the Unified State Register of Legal Entities. At the time of the conclusion of the contract with the buyer, this document must be fresh, that is, the statement is valid for 5 days. It will be issued within a few days. Therefore, if you need it urgently, you can pay for it at any bank branch and receive the document the very next day.
Step 4
Enter into an agreement for the sale and purchase of a share in the authorized capital with the buyer. It is better if the legal document is drawn up by a lawyer. Be sure to have it certified by a notary. Attach copies of the notices and statements of the participants to the agreement on the refusal to acquire the share.
Step 5
Then notify the shareholders of the sale of the stake. In the notification, indicate the details of the new member of the company, enter the size of his share. The letter can be sent by mail to the legal address of the LLC, or you can provide it personally.
Step 6
You must also notify the tax office of the sale of your share in the authorized capital. To do this, fill out an application on the R-13001 form. In the document, indicate information about the participant, the date of origin and termination of the rights to the share.