The cost estimate for the production of a product is a list and value of all costs, grouped by economic element, with a general economic content. Such an estimate is necessary, first of all, to establish the optimal level of costs included in it, to identify savings reserves and to determine the cost of production planned for production.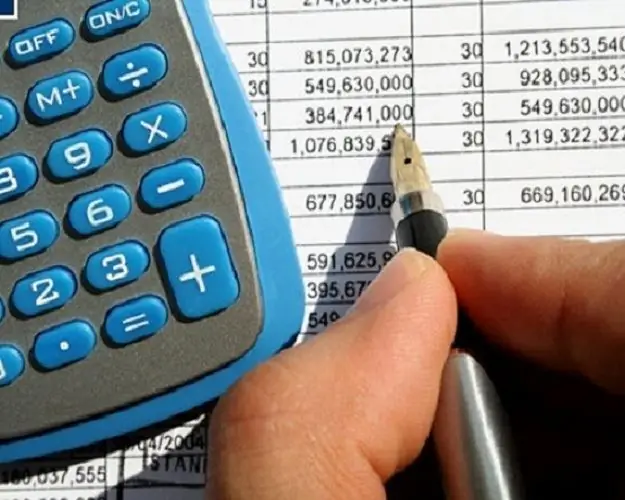 Instructions
Step 1
The estimate for production and the estimate for the sale of products are summed up to form a free generalizing document - an estimate of costs, according to which the cost of gross, marketable and sold products is calculated. The composition of economic elements is the same for each production estimate - this makes it possible to ensure the reducibility of costs for each element and control its changes in the cost structure.
Step 2
Start compiling a production estimate with estimates for auxiliary shops and departments, whose products are consumed by the main shops and are taken into account in their costs. The economic elements of such an estimate will be the own costs of the auxiliary workshop, the cost of work and services that it has performed or provided to other workshops or divisions.
Step 3
Make an estimate of the costs of maintenance and production management, which will take into account general production, general and non-production costs. Make estimates for certain types of special costs: for start-up and commissioning for the development of products, transport and procurement costs.
Step 4
After that, you can proceed to the preparation of estimates of production costs for the workshops, which are considered the main ones, and from them - for the economic entity as a whole. The basis for drawing up such an estimate will be the classification of costs for all economic elements. These include material costs, costs of the payroll and tax deductions for it, depreciation of fixed assets, and other costs. Their composition is determined in each specific case in accordance with the developed instructional, methodological and regulatory materials and documents.
Step 5
In the total volume of production costs, take into account not only the costs of producing marketable products, but also those associated with an increase in the balances of our own work in progress - semi-finished products, services not included in commercial products, deferred expenses.