Business communication is part of the joint activities of people. Its main task is to improve the quality of this activity. Consequently, the business style of communication presupposes completeness and clarity of wording, discussion of specific cases, and not the emotions that they cause.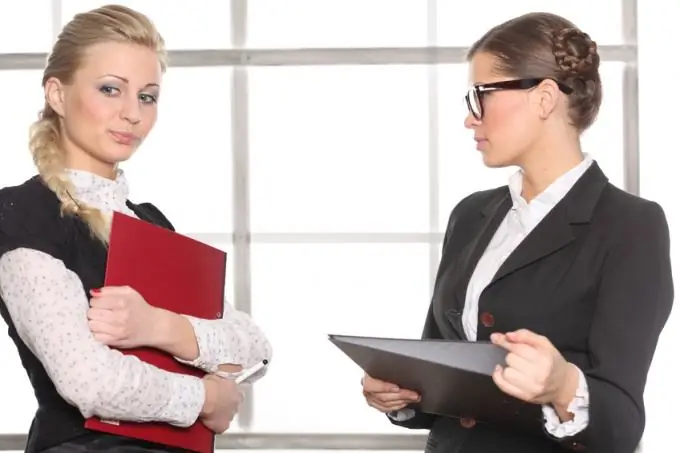 It is necessary
study guides for business communication
Instructions
Step 1
First you need to learn the main difference between business communication and everyday communication. Business communication is communication that is more logical than emotional. Therefore, phrases should be built according to the laws of logic. Cause - effect - conclusion. Argument - counterargument - constructive decision. The ability to listen to the interlocutor should be instilled at the same stage. If you interrupt a partner, subordinate or competitor, do not listen to him, then it will be difficult to formulate an adequate answer, and this is a big minus in negotiations.
Step 2
Reducing emotionality when communicating is the second step. Business negotiations can take place in a sauna or on an airplane during a chatter, but the one who maintains composure wins, and not the one who twists the interlocutor's button or shouts in his ear. A positive attitude and a willingness to smile and thank even the most stupid suggestions or conclusions are the realities of business communication. Friendliness and composure should be truly bulletproof.
Step 3
"Ritual politeness" is certain communication codes that are essential for business correspondence or oral communication. For example, "We are delighted to welcome you," "We are sincerely proud to present …" American business communication textbooks argue that sugar coating is essential. Especially in cases where negative news is presented. For example, the problem is replaced by the word challenge. In this respect, even bankruptcy can be called "an economic challenge, with which our team does not lose hope to cope."