Help on the results of the control is a document that contains data on the results of the control and how it was carried out. This document is necessary to confirm the activities carried out aimed at identifying specific needs during the audit.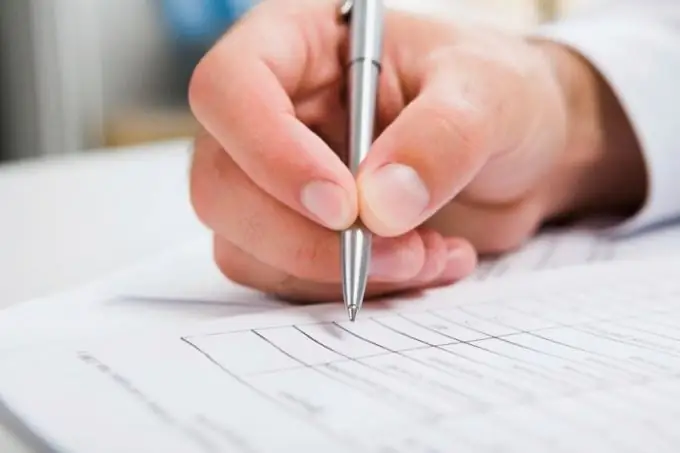 Instructions
Step 1
Write the name of the document at the top of the document: "Help on the results of control". Indicate next to what is being monitored. For example: "for the maintenance of regulatory documents." Next, mark the name of the company that was verified and is the owner of this object (documents).
Step 2
Indicate the purpose of the audit (control). If the documentation of the enterprise was checked, then its purpose will be to analyze the state of the documents. Then note the number of the control to be carried out (eg secondary control).
Step 3
Please note the date of the inspection and the date this certificate was completed. Then write: "The check was carried out" and next to indicate the names of people who are participants in this study and their positions.
Step 4
Write below: "Control Results". After that, put a colon and list the conclusions from the results of the test. For example, such results can be stated in the following form: "In accordance with the task of control and analytical work, during the study, a positive attitude of the administration to the maintenance of the company's regulatory documents in accordance with the requirements of GOST for office work was noted. The nomenclature of approval works was carried out by order of the director (here you must indicate the name of the head). According to the modular system of office work, the following standards are systematic and cyclical: secretariat, control and management, labor protection, and also an administrative and economic department. The journal of registration of outgoing, incoming documents is kept in the correct order, all records are entered in a timely manner. Personal files (indicate the number of employees) are kept in an exemplary order, work books of employees are kept in a safe."
Step 5
Write suggestions to improve company performance. You can set a deadline for the execution of these proposals by the company itself. After that, put the signature of the director of the company in which the check was carried out and the date.