On November 3, 2011, the Verkhovna Rada of Ukraine approved amendments to the law "On Police". Now everyone who wants to go to work in the Ministry of Internal Affairs is obliged to know the Ukrainian language. What other requirements are imposed upon admission to the service in the militia of Ukraine?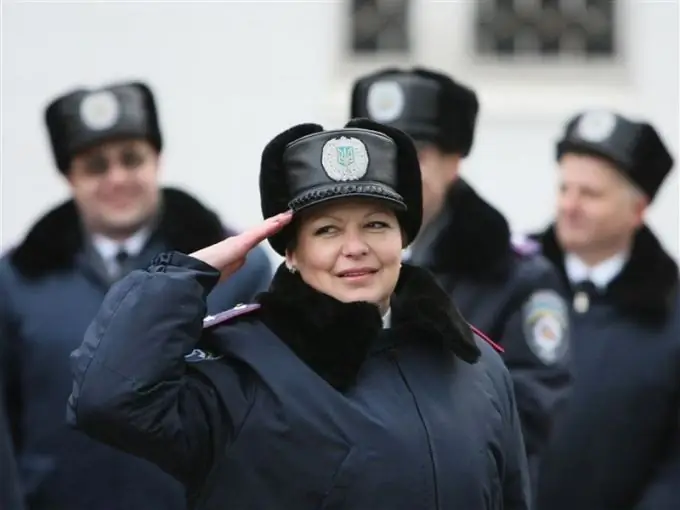 Instructions
Step 1
If you have completed compulsory military service in the ranks of the Armed Forces of Ukraine and have a complete secondary education, contact the nearest police department and ask how to enter the police school. Girls who wish to apply for studies must be at least 18 years old and must also have a high school diploma.
Step 2
After graduation, enter any university (preferably legal or related to the Ministry of Internal Affairs). After completing the training, you will be able to apply to the police with a job application and apply for an officer's rank (junior lieutenant, lieutenant).
Step 3
A prerequisite for joining the police is the absence of a criminal past. Even if the criminal case against you was terminated by agreement of the parties or after the expiration of the statute of limitations, you will not be able to find a job in the Ministry of Internal Affairs.
Step 4
To be admitted to the police after graduating from high school, specialized school, university or college, you must pass mandatory testing in the Ukrainian language, history of Ukraine, social studies (the basics of state and law) and, of course, pass a certain set of sports standards. In addition, you will need to submit a medical certificate in the form 086 / y with a positive conclusion of the medical commission and a certificate from the narcological and neuropsychiatric dispensary stating that you are not registered with them.
Step 5
Recruitment to the police is carried out on the basis of a contract with a probationary period of 1 year. All newly hired police officers take an oath, the text of which is approved by the Cabinet of Ministers of Ukraine. After you have worked in the internal affairs bodies for at least three years, you can apply for a referral to one of the universities of the Ministry of Internal Affairs if you have only secondary education.