The task of the airborne troops is to conduct combat operations behind enemy lines, far beyond the front line. They operate in the most important sectors of the theater of operations, as a rule, in the most unexpected places. But a large-scale landing is possible only with a thorough reconnaissance. To carry out the tasks of the reconnaissance plan, there are special units - special forces of the Airborne Forces.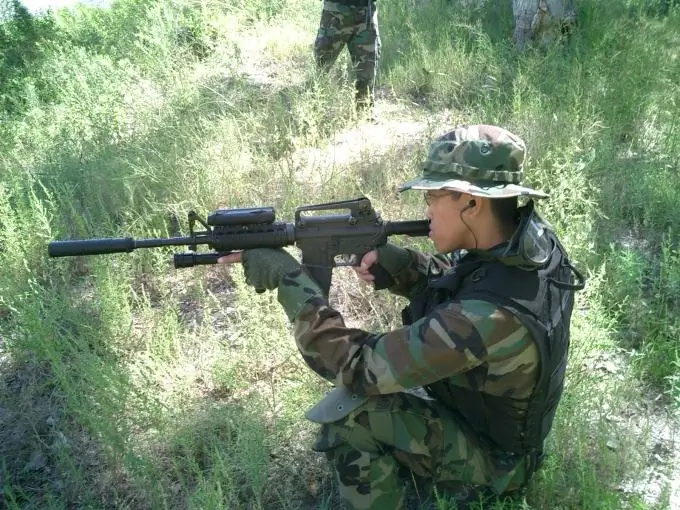 Instructions
Step 1
In addition to reconnaissance activities, special forces of the Airborne Forces are used for sabotage activities, destroying nodes and communication lines, disrupting the work of enemy headquarters, capturing prisoners in order to obtain useful information, as well as for undercover work. Every young man dreams of serving in the special forces of the Airborne Forces. But to get into an elite unit, go through a medical commission for fitness for service in the Airborne Forces. The state of health must correspond to the form A-1, or, in extreme cases, A-2.
Step 2
Submit a report to the military commissar, at the place of conscription, in which indicate your desire to serve in the airborne troops. At the credentials committee, where you will be personally present, make a similar statement. Your report will fit into the personal file of the conscript and it will go with you to the military unit.
Step 3
Once at the assembly point of the military commissariat, try to get acquainted with the officers of the Airborne Forces who have arrived for replenishment. In personal contact, state the essence of your desire. Try to make a positive impression of yourself.
Step 4
Upon arrival at the place of service in the military unit of the airborne troops, submit a report on command with a request to send it to the special intelligence unit for further service.
Step 5
After becoming a candidate for special forces, you pass physical fitness tests. Competition in selection for exploration is very high. You should be able to pull up, do an exit with two arms, lifting your legs to the bar. High requirements for cross training. If you want to get to serve in special forces, then work out these standards in advance, before being drafted into the army.
Step 6
Pass psychological tests for service compatibility in special intelligence units of the Airborne Forces. At this stage, the character, temperament and moral qualities of a soldier are studied.
Step 7
Even after you are enrolled in a special forces unit, continue to work on yourself. Acquire a military specialty according to the position held.
Step 8
Recently, when switching to a contract basis of service in the army, the selection for special forces is carried out from among the soldiers who have served on the draft. Preference is given to those who served in intelligence.