The volunteer movement has been gaining momentum in recent years. Volunteers are increasingly performing at even the largest events. For example, most of the workers at the past Olympic Games in Sochi were volunteers. However, this is not a full-fledged job.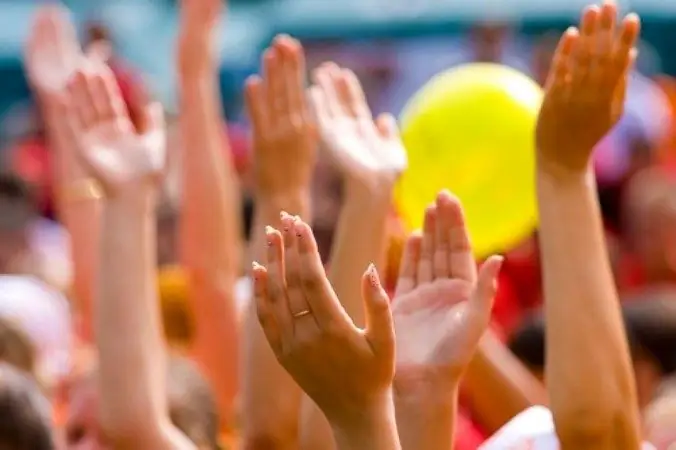 Instructions
Step 1
Since volunteers do not receive money for their activities, this can hardly be called a full-fledged job, but rather a kind of help. Although there are projects that still give volunteers a daily subsistence allowance, this is not a salary. So if you are looking for big money, volunteering is unlikely to be for you. But if you want to get a lot of positive emotions, learn how to work in a team, see many places, and also make new friends, this is the way for you.
Step 2
Volunteers usually work by invitation. To officially register as a volunteer, you must obtain a volunteer book. Participation in various projects will be recorded there, as well as notes. You can go to many events only if you have extensive work experience, and this book acts as an official document confirming your professionalism.
Step 3
You can get it by filling out an application on the website and sending a photo. It is also issued in various organizations. Often, members of construction and pedagogical student teams become volunteers.
Step 4
The main advantage of working as a volunteer is that you can get involved in various large projects. For example, volunteers worked at the Universiade in Kazan. Plus, you can help people who really need it. For example, it is better to help refugees from Ukraine settle in Russia. If it is important for you to do good and useful deeds, volunteering can be a great help.
Step 5
The disadvantages are the lack of development and huge time costs. Most often, young people are volunteers, since they do not yet have a family or a very responsible job that requires constant participation. Plus, you may not always be able to get credit for your efforts.
Step 6
Volunteers are fed free of charge, provided with lodging, transportation, and are often presented with valuable prizes. Depending on the team and organizers, there may be additional conditions. For example, volunteers at the Universiade could attend any competition for free outside of working hours.
Step 7
There are also special teams and squads, in the ranks of which you can join. As a rule, they have special symbols and are on a special account. If you need to hold any event, they often turn to just such representatives. They usually take part in small events (for example, assistance in conducting the "Drop of Blood" action).