The owner must have all the necessary documents for the apartment. If they are lost or damaged, restoration is carried out in the organization where they were received. To do this, you need to contact the place of registration, present an application, passport and pay a state fee for the issuance of duplicates.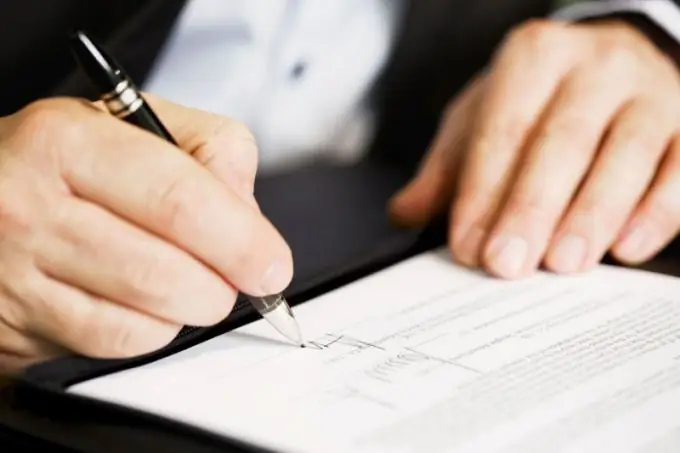 It is necessary
- application;
- passport;
- receipt of payment for duplicate issuance services;
- photocopies of lost or damaged documents (if any).
Instructions
Step 1
If you have lost your title deed or it has become unusable, contact the Federal Office of the State Registration Center where you received this document. Fill out the application, indicate the reason for the loss or damage of the certificate of ownership, show your passport, pay the state fee. After 30 days, you will be issued and given a duplicate.
Step 2
In case of loss or damage to the sales contract, contact the notary office at the place of its conclusion. Pay for notary services, write a statement of loss, show your passport. If you entered into an agreement in a simple written form and did not certify it with a notary, and such registration was allowed from January 1, 2006, you can get a photocopy from the copy of the seller who keeps the second agreement. Or contact FUGRTS, where there are photocopies of all documents submitted for registration, including a sales contract. You will be given a photocopy of the document.
Step 3
A lost certificate of inheritance, a donation agreement can be restored at a notary office or at the FUGRC. To do this, you need to apply to one of the above organizations with an application, a passport, and present a receipt for payment for services. On the basis of the submitted documents, you will be given a duplicate if you applied to a notary, or a photocopy if you applied to the FUGRTS.
Step 4
Lost cadastral or technical documents for an apartment can be restored by contacting the BTI. If more than 5 years have passed since the registration, you will have to call a technical employee and pay for his services, after which the documents will be reissued and the necessary extracts will be issued.
Step 5
Documents for an apartment received under a social tenancy agreement can be restored by contacting the Department of Housing Policy, which works in each district administration. Write an application, show your passport. You will be given a duplicate social contract. You can get a photocopy of this document by contacting the FUGRTS, where all contracts executed for a period of more than 1 year are registered.