Psychologists have proved that children are influenced not only by the character of their parents and their manner of upbringing, but also by their profession. Research has shown that parental work affects a child not only in terms of psychology. Quite often, children may develop chronic diseases caused by the profession of their parents.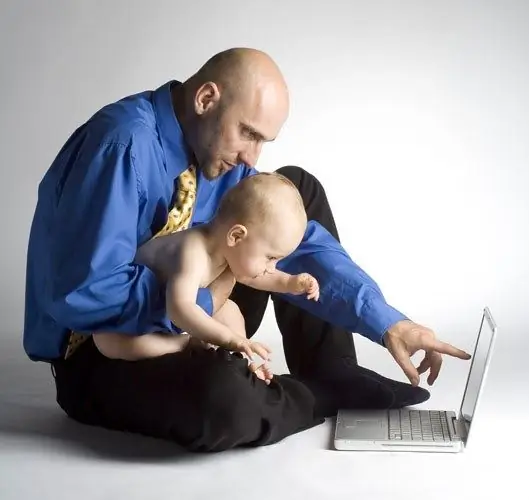 According to some researchers, a number of professions of fathers - namely fathers - have a very negative effect on the physical health of the child. Medical professionals, architects, designers, fishermen, stonecutters, firefighters, etc. have absolutely healthy children. But photographers, gardeners, hairdressers, cosmetologists, employees of sawmills, printing houses, mathematicians, physicists and others risk giving birth to heirs with severe forms of diseases - from glaucoma to congenital heart and intestinal defects. They associate this with the fact that the second category of men spends more time in hazardous work. For example, photographers, hairdressers, beauticians, employees of sawmills and printing houses work with harmful chemicals. As for scientists, they work most of the time sitting in one position. Doctors say that this is what very badly affects the male reproductive system. Since at this time overheating of the genitals begins, which worsens the quality of the man's seminal fluid, deformed elements appear, which lead to the development of congenital diseases in the child.
Psychologically, children are also dependent on the professions of their parents. So, for example, people "in uniform" will bring up their kids much tougher: the military, employees of the Ministry of Internal Affairs, etc. After all, they get used to command and maintain discipline, which they repeat at home with their children.
Children of creative parents literally from the cradle live in an atmosphere of art. The house has various decorative elements, baskets with materials, and the opportunity to see how parents are doing. This, of course, has a direct impact on the child, therefore, in most cases, the child of such parents will inherit their profession and become a person of a fine mental organization with non-standard thinking.
A number of professional dynasties are formed not because of, but in spite of. This happens if the baby appears in the family of too authoritarian parents who decided everything that was possible for him, including choosing a profession. For example, many doctors try to instill in their children a love of medicine. After all, it will be easier to get a job, thanks to the connections of parents. However, in this case, if the child does not feel the craving for the craft, which his dad and mom, and in some cases also grandparents, are fluent in, this will become a reason for quarrels and conflicts.