Peter is a huge metropolis where everyone can find something to their liking. However, in order to find a truly prestigious and highly paid job, you need to try. To get started, write a competent resume and post it on the most popular job sites.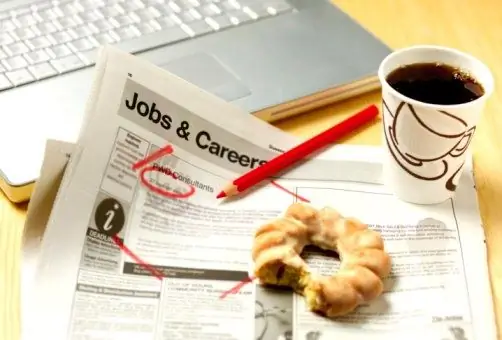 Instructions
Step 1
A resume is an applicant's business card. His employer sees first, and it is what is written there that leads him to the decision to invite the candidate for an interview. The most important points that HR managers pay attention to are work experience and special skills. Later they are interested in education. Moreover, more often than not what university or college you graduated from, but what additional knowledge was obtained by profession. For any business specialty, an MBA diploma is especially valuable. In addition, knowledge of foreign languages, the availability of recommendations and a portfolio are encouraged.
Step 2
You can view samples of correctly drawn up resumes, as well as download the template at superrezume.ru. There are not only samples of questionnaires for various specialties, but also their translation into English. What is often required in companies that are representative offices of Western organizations.
Step 3
Submit your resume on the sites spb.superjob.ru, spb.job.ru, spb.vacansia.ru, piter.rabotar.ru and others, focused on the employment of residents of the cultural capital. Make it visible to the entire internet or only to certain companies. On most portals this is possible, just read the settings carefully.
Step 4
Monitor vacancies and send your resume to all interested companies. Before submitting, add to your resume exactly those skills and abilities that are of interest to the employer. However, remember not to cheat HR managers. Your incompetence will be immediately visible at the interview, you will be refused, you will be wasting your time.
Step 5
Seek help from the Labor and Employment Committee of St. Petersburg. It is located at: st. Galernaya, 7. Phone +7 (812) 312-92-36. Opening hours - Monday - Thursday from 9-00 to 18-00, Friday - until 17-00. Lunch from 13-00 to 13-45. The Committee will not only tell you where the nearest employment center is located, but also give you a referral for retraining if you want to get a new profession. In addition, there are employment programs for youth and students. This is very important, since it is these categories of the population that find work the most difficult.