No matter how much the media write that the proofreading profession is dying out, they still work and, together with journalists, have moved to the Internet. Here every minute more and more new texts are laid out, and the tasks of the proofreaders remain the same: proofreading and editing.
Not all content creators for web resources save on proofreaders and editors. News portals and sites that monitor the quality of their content hire professionals who bring texts in line with the norms of the Russian literary language.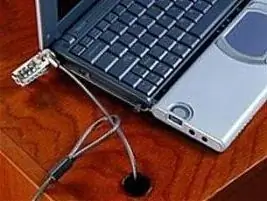 The proofreader must check the texts for errors, and this is his main task, regardless of where exactly he is employed - in the office or remotely. The specificity of the online proofreader is due to the fact that it depends on technical means of communication and must additionally study some programs and devices that make it possible to compensate for its personal presence in the office.
In many small-circulation magazines and newspapers, the proofreader is often not even included in the staff and is coming. He can take part of the work to his home, and his immediate presence is required only after the layout, in order to be there when making edits to the text and to control the process. And more and more often there is a variant of the complete remoteness of the proofreader from the editorial office: he can live in another city and carry out his activities only via the Internet.
What skills for such work will a proofreader need additionally to work online? Knowledge of office programs, the ability to use Skype and other means of communication, as well as have constant access to the Internet and keep the computer in working order.
If a magazine or newspaper is published offline, the proofreader receives the texts and corrects them in Word. Or directly in PDF, already in typeset, drawing correction signs in special programs with a mouse or using a tablet. You can print the sheets, correct errors there manually, scan the corrected and send back, but then you have to spend money on ink for the printer and incur additional costs. If this is an online edition, edits are made in Word or directly on the site, through the administrative panel.
In any case, it is convenient for customers to use the services of freelancers if the volume of texts is small or one-time orders. For those who save money, the services of a private proofreader are also acceptable, because he does not need to be hired officially and you can find someone who will agree with a low price.
For proofreaders and editors, the opportunity to work remotely is a good opportunity not to depend on the level of salaries in the city of residence and to regulate the degree of your employment yourself.