The requirements for the preparation of accounting documents are often very strict. The slightest deviation from the norm guarantees the automatic return of documents. Drawing up personalized accounting raises many questions for accountants.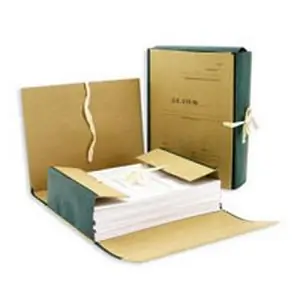 It is necessary
Documents, folders for papers, threads, seals, printing
Instructions
Step 1
Sew the C3V-6-1 form with the ADV-6-3 inventory, number the stack of documents, the inventory is not numbered. All documents must be certified by signature and seal. Place the documents in a folder, bring the ends of the fastening threads to the back of the folder, tie, secure with a seal. On the seal, put your signature, stamp and make an inscription that the n-th number of sheets is filed, numbered and sealed in the folder.
Step 2
Sew the C3V-6-2 form with the ADV-6-3 inventory. Number documents С3В-6-2, certify them with signature and seal. Make the folder the same as the previous one.
Step 3
The list of information (ADV-6-2), which is transferred by the insured to the Pension Fund of the Russian Federation, should be enclosed in a separate folder and supplemented with the label "ADV-6-2".
Step 4
All documents must be accompanied by duplicates saved in electronic form. Therefore, duplicate all paper documents, and write all files to one electronic medium.
Step 5
All documents must be submitted in duplicate. You must file one copy in folders, and keep the other with you.
Step 6
Each bundle of documents must be assigned its own serial number. Enter this number on the documents of the ADV-6-3 form and on the labels of the first and second folders. Those documents that are not accompanied by an ADV-6-3 inventory are not assigned numbers.