Personal card is the main accounting document containing information about the employee. It is drawn up by the HR department when a new employee is hired. In the course of work, information about the employee may change, for example, if the surname or address of the place of residence is changed. Changes to the employee's personal card are made as follows.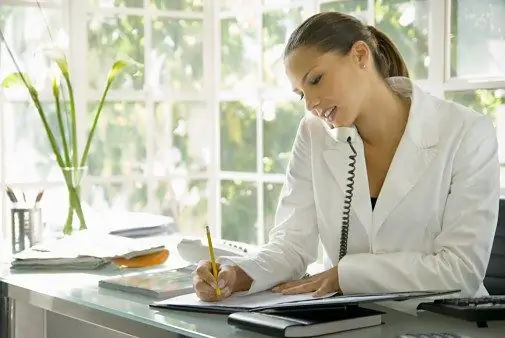 It is necessary
- personal employee card;
- documents confirming new information about the employee.
Instructions
Step 1
Ask your employee to bring documents confirming changes in personal information. If an employee has changed her surname in connection with marriage, then her marriage certificate and a new passport are required. When changing the address of the place of registration, the address of temporary registration, an employee's passport or a certificate of temporary registration will be required. Make copies of the documents you brought. Submit photocopies to the employee's personal file.
Step 2
Cross out the old information with one line on the employee's personal card, carefully enter the new information on the right or on top. Next to them, indicate the details of the document on the basis of which the changes were made (marriage certificates, passports, etc.). Certify the changes made, that is, indicate your position, affix your signature and a decryption of the signature and the date of the change.
Step 3
If you accidentally make a mistake in its execution, cross out an incorrect entry in the employee's personal card carefully with one line. Above the erroneous entry above or on the right, indicate the correct information, write "Believe corrected" next to it and certify the correction with your signature.