Since 2011, the schedule for submitting reports to the Pension Fund has a quarterly regime. In order to submit a report the first time, you need to use the program taken from the Pension Fund when executing it. But for many accountants, this program is not very convenient. In such cases, it is possible to use the ProstBuh program. The reports made in this program are perceived by the verification program and, accordingly, are accepted the first time.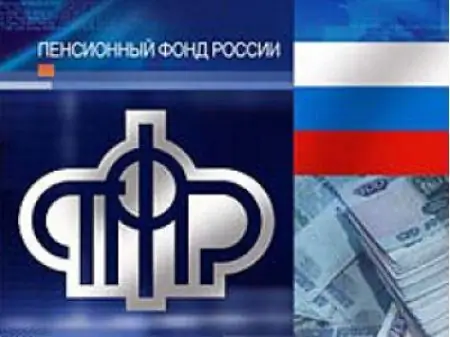 Instructions
Step 1
In order to submit a report to the Pension Fund, you must fill out the appropriate reporting. The report is six pages long and divided into five sections.
The filling algorithm consists of the following stages. Fill in the field "Information about the company", where the details of the company are entered, and the registration number of the TFOMS must also be indicated. This number can be obtained from the Medical Foundation. This information is placed on the first page of the report.
Step 2
On the second page it is necessary to place 1 and 2 sections of the report. In order to fill out the first section, you must first fill out sections 2, 3, 4, but for enterprises operating on the simplified taxation system, this section is filled in on the basis of section 2 and contains information about the assessed and paid contributions. The second section is devoted to the calculation of the assessment of contributions for the whole enterprise, the values ​​are taken from the calculation of salaries.
Step 3
The third and fourth sections contain information on contributions to which a preferential accrual rate was applied. But for enterprises operating under the simplified taxation system, these sections are not filled out, since the preferential tariff is applied to all employees.
Step 4
The fifth section is filled out only if the company has a debt or an overpayment to the Pension Fund at the beginning of 2010.
Step 5
In order to submit a report, you need to print two copies of it and submit it to the appropriate department of the PF RF. Some offices ask for an electronic copy. It is also easy to do with this program.