Any request from the prosecutor's office should be taken seriously enough. This is one of the "pillars" of power, moreover, this structure is vertical, that is, controlled only by the top officials of the state, which, unfortunately, carries a powerful corruption component.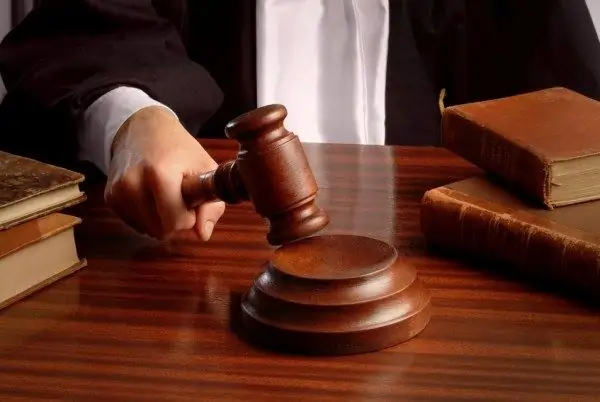 Instructions
Step 1
Having received a letter from the prosecutor's office, first of all, carefully study and evaluate it. Consider whether all the facts correspond to the true state of affairs.
Step 2
Outline what violations can be corrected in the near future, for which some of the subordinates should be obliged to execute, which are far-fetched and, accordingly, do not need to be corrected.
Step 3
The prosecutor who sent you a letter must be guided by the "Instruction on the procedure for considering appeals and receiving citizens in the prosecutor's office of the Russian Federation", he must notify you within seven days that the complaint has been sent to you.
Step 4
You are given one month for all of the above actions in the event that the message requires you to take any action. You have a week in the event that you only need to give an answer or redirect the letter to the official who is responsible for the issues raised in it.
Step 5
Forward the notification to the address of the authority, indicating in the cover letter the reasons why you are sending this document. In the event that this does not apply to all issues, but only to part of them, send a copy of the document, specifying in the covering letter which issues, in your opinion, are within his competence.
Step 6
In any case, immediately send a response to the prosecutor's office, indicating on what issues the letter was transferred for execution to another official, and on what measures you yourself are taking. In case the facts do not correspond to reality, give an answer within seven days.
Step 7
The letters sent by the prosecutor's office often contain the clause "give an answer within three days. This is nothing more than "administrative spurring", and has no legal basis under it. However, in order not to aggravate the relationship, you can fulfill this point, remembering that within the specified period you are only asked to give an answer.
Step 8
If it takes a longer time to eliminate the shortcomings, write about this. The work with complaints and applications of citizens in government agencies is based not so much on the actually taken measures, but on the receipt of an answer. Of course, one should not substitute one for the other, but knowledge of this rule creates a great deal of freedom for the performer to maneuver.