In order to build a residential building, it is necessary to go through a long and costly procedure for obtaining a building permit and commissioning the facility. The dacha amnesty allowed owners of individual residential buildings to register ownership without obtaining these documents. The period of validity of the simplified procedure was limited on March 01, 2015. Federal Law No. 20-FZ of February 28, 2015 extended this period.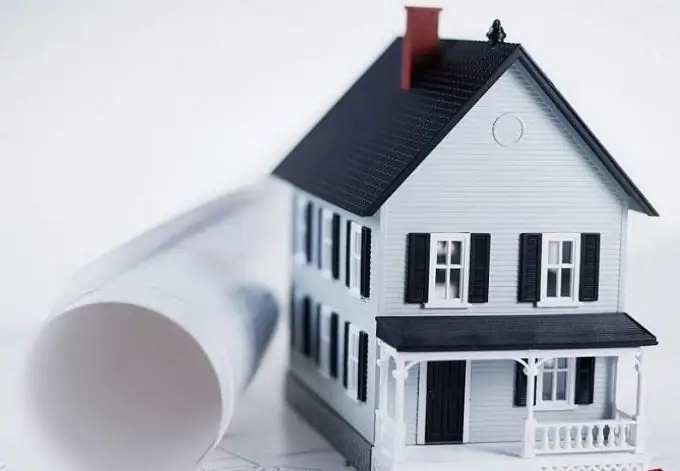 The dacha amnesty is a simplified procedure for registering citizens' rights to certain real estate objects, which began to operate on September 1, 2006 in connection with the adoption of Law No. 93-FZ of June 30, 2006.
- on land plots that are intended for running a personal subsidiary, country house, truck farming, gardening, individual garage or individual housing construction;
- real estate objects built on such land plots.
The simplified procedure only works for lands granted before October 30, 2001. In order to register ownership of such land plots, you must pay a state fee and submit an application to Rosreestr for state registration of rights with attached documents confirming the citizen's right to a land plot. Such a document may be an act of a local government body on the provision of a plot to a citizen or a certificate of a citizen's right to a plot. If no documents were found, you can submit an extract from the household book, which is issued by the local government.
Registration of the right to a real estate object depends on the permitted use of the land plot on which it is built.
If a land plot is intended for individual housing construction or for running a personal subsidiary farm, then in order to register ownership of an object, the following documents must be submitted to Rosreestr: an application for state registration of rights, a document of title to the land plot (not required if the applicant's right to this land the site was previously registered), a receipt for payment of the state duty.
You also need a permit from a local government body to put an individual housing construction object into operation or a building permit (if such an object is an object of construction in progress). If the applicant does not submit them on his own, the documents are requested by Rosreestr in the local government. Until March 1, 2018, permission to put an individual housing construction into operation is not requested and the title deed for the land plot is the only basis for state registration of rights.
Please note that it is not allowed to carry out state registration of the right to an immovable property that is not considered accounted for in accordance with the Federal Law "On the State Real Estate Cadastre". The property must be registered with the Cadastral Chamber. In other words, in order to register property rights, it is necessary to issue a cadastral passport, this also applies to land and real estate. It is not necessary to provide it to the registering authority; the state registrar can independently request it from the Cadastral Chamber. There is a possibility of simultaneous application for state cadastral registration and for state registration of rights.
- it was built on a land plot for a personal subsidiary farm and an opinion from a local government was submitted, confirming that the real estate object is located within the boundaries of the land plot;
- if the issue of a building permit is not required for the construction of the property.
If the land plot is intended for running a summer cottage or gardening, as well as garages and other real estate objects (for example, a bathhouse, a gazebo, a barn, other outbuildings), it is registered in the same manner as the ownership of an individual housing construction object. Only instead of a cadastral passport and an application to Rosreestr, a declaration of an immovable property object is submitted, which describes the object. The citizen draws up the declaration independently. What you write will be registered.
If you register an object according to the declaration, it is better to spend the funds and make a cadastral passport. The cadastral passport of a real estate object is an extract from the state cadastre of real estate, containing the unique characteristics of the real estate object. With this document, you will be able to fill out the declaration as accurately as possible and simplify your life in the future (for example, if you want to register in a new house).
If, during the state registration of real estate, you are asked for documents, and you doubt that you should provide them, do not hesitate to inquire in which specific clause of which legislative act the obligation to provide this document is spelled out.
Documents for state registration can be submitted in person, through the multifunctional center, in electronic form or sent by mail.
The terms of the dacha amnesty have not been established. The only restriction is that only a cadastral passport (without a permit to put the facility into operation and a building permit) can be submitted to Rosreestr for registration of ownership of an individual housing construction object until March 1, 2018.