Working in a bank is still considered prestigious, although bank salaries are not always high, especially in starting positions. Without work experience in a bank, you can get a job at an entry-level position - a call center consultant, a clerk, a sales manager of banking products, an assistant to a financial analyst.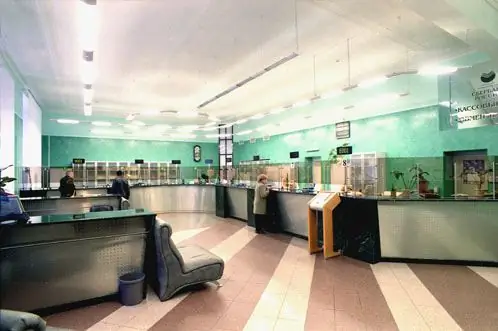 Instructions
Step 1
The easiest way to get a job at a bank is to start working part-time in the bank's call center while still a student. Experience in a bank in such a position is, of course, desirable (after all, you will have to talk about banking products by phone), but not required. Stress resistance, good diction, competent speech, basic knowledge of finance and banking are important. You can look for such a job from the second course. Subsequently, with further education in the field of finance, it will be possible to move to a more "intellectual" position, especially since you will already learn something about banking products and the specifics of banks' work.
Step 2
a graduate or undergraduate can get a job as a sales manager for banking products. As a rule, work experience is not required here, communication skills, stress resistance, the ability to find a common language with clients are important. The specialist will be told about the banking products themselves at the bank (provided that he knows something himself).
Step 3
Without work experience, you can get a job in a bank and in other positions - as a rule, in large banks there are always many initial positions open. The main condition for profitable employment is the employee's good personal qualities (stress resistance, scrupulousness, dedication). In addition, many banks require applicants to have a good knowledge of the English language - at least at a conversational level. Especially this knowledge may be required in Western banks.
Step 4
To get a profitable job at a bank, start by writing a resume, as well as analyzing current banking vacancies. Without experience, it is easier to get a job in a large bank, since there are more vacancies there. Therefore, it is worth starting to send resumes to large banks. It is important to apply for any one selected vacancy in one bank, and not for any vacancy for candidates with no work experience, since the desire to get a job in a specific position will demonstrate your dedication and desire to work in a specific area of banking.