The work of a university or college teacher is constant communication with young people, personal growth, an interesting circle of acquaintances and the opportunity to always be aware of events. Maybe that's why the interest in the teaching profession is still high, despite the rather modest salaries.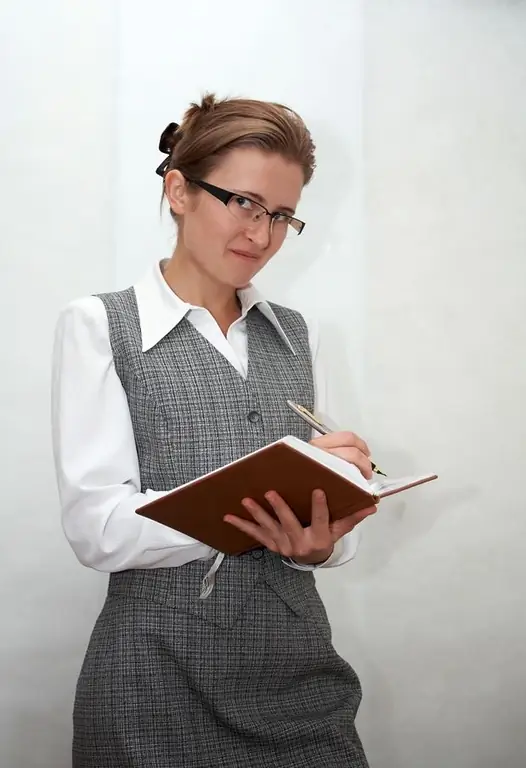 Necessary
Higher specialized education
Refresher courses in pedagogy and psychology
Instructions
Step 1
First of all, candidates for the position of a teacher need to have a completed specialized higher education. If you have a successfully completed course of pedagogy in your diploma, you can get a job as a teacher in a university or college even immediately after graduation. Moreover, given the shortage of teaching staff. In the same case, if the course of lectures on pedagogy was absent in the list of disciplines read at the university, it is advisable to take advanced training courses.
Step 2
Fresh vacancies for teachers regularly appear in specialized university newspapers, and almost all universities provide a list of vacancies in the employment services of a city or region. Current vacancies can also be found in the personnel department of the university or college. However, it is no secret that most often well-established postgraduates or graduates are invited to the position of a teacher. However, being a graduate student or a university graduate, you should not hope to work as a teacher right away - specialists without teaching experience are usually appointed to the position of a teacher's assistant.
Step 3
Getting a job as a teacher at a prestigious university is, of course, more difficult than finding a job as a teacher at a college or institute. However, in the presence of well-established professional connections and contacts, one can hope for the prompt filling of the vacant position. Indeed, despite the uniform algorithm for selecting the teaching staff of higher educational institutions and institutions of secondary vocational education, heads of departments and faculties prefer to select employees in accordance with their requirements. Therefore, strong professional connections when applying for a teaching position can be very helpful.