More than one generation of children has grown up on Walt Disney cartoons. This outstanding person was able to start his own business from scratch and develop a small animation studio to the size of a world famous corporation.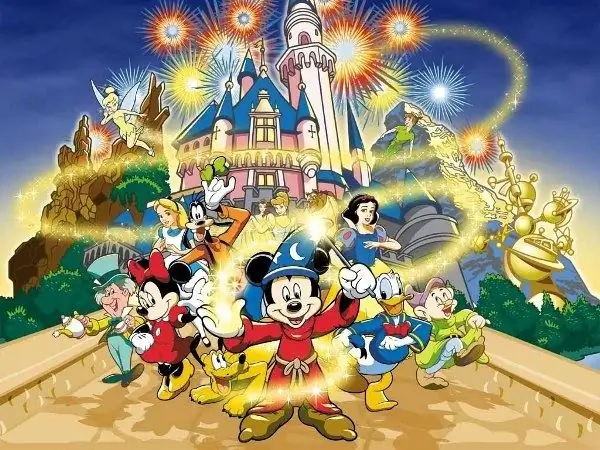 Walt Disney is the fourth son born into a family of a carpenter and a teacher. Already at the age of four, the boy begins to show interest in drawing. And at the age of seven, little Walt organizes his first business - selling his own comics. The business is not destined to develop, and the father's illness forces the family to move.
In Kansas City, where Disney's move, Walt sees a huge mansion for the first time. Many children dream of getting behind the fence and see what gets out of the way of prying eyes. Then a dream is born in Walt's head, he promises himself to build a large amusement park when he grows up.
After graduating from school, Disney entered the Art Institute in Chicago, received an artist education and went to Hollywood. Having received many rejections when trying to get a job as an animator, Walt Disney, together with his brother Roy, creates his own company, Disney Brothers Cartoon Studio. As an office, the brothers rent their uncle's garage and buy all the necessary equipment.
Alice in Wonderland is Walt Disney's favorite book. It was this story that was chosen as the plot for the first cartoon. To interest the audience, Disney comes up with an original move: combine real shooting and animation, placing a living hero in a fairy-tale world. The work on the picture requires a huge effort, so two more novice artists join the staff of the company.
After receiving the royalties for their first cartoon, the Disney brothers decide to change the name of the company and rename it "Walt Disney Company". In October 1923, animators enter into an agreement with a distributor from New York and begin work on an animated cartoon about Oswald the rabbit. After releasing several dozen episodes, Walt Disney discovers that the distributor is poaching his employees, getting all the copyright for the painting. The artist only has to come up with a new character, which becomes Mickey Mouse.
Mouse Mickey wins the hearts of thousands of viewers, cartoons with him appear on the big screen, and the Walt Disney studio begins to expand. In 1934, a decision was made to shoot the first full-length cartoon about Snow White and the Seven Dwarfs. Employees of the company hardly believe in the success of the film, but for several years it has remained the most popular among viewers. Walt Disney receives an Oscar for the Snow White cartoon, and the Walt Disney Company becomes the most famous producer of full-length cartoons.