No one is safe from buying a mobile phone with a factory defect, since no manufacturer produces 100% of products without defects. Do not despair if you get a defective phone, you can get your money back.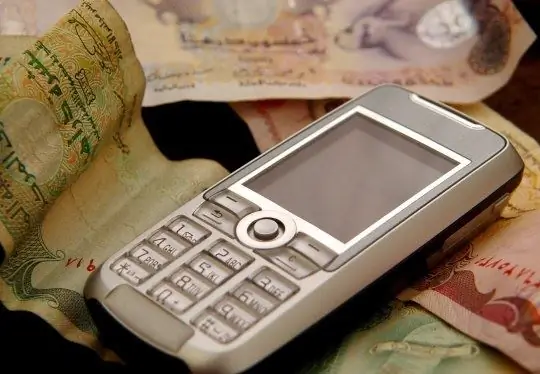 Instructions
Step 1
Keep your phone looking good. Discontinue use as soon as you find a defect. It's good if you didn't manage to change a lot in the device before. Removing the film from the screen is not scary, but if you have already managed to scratch or drop your phone, returning it will be problematic. And, of course, the presence of a check is required.
Step 2
Know your rights. In this case, you are interested in the Consumer Rights Protection Law (LOPP), article 18. Following this article, you have the right to replace a defective phone with a similar serviceable one, or change it to a phone of another brand (by paying extra or receiving a difference in price), request repairs for merchant or third party account. It is also in your authority to fully receive money for the goods. The phone is not considered a technically complex product, so you have the right to get your money back during the entire warranty period. Usually it is one to two years.
Step 3
Take the phone to the store where you purchased it and explain the situation to the seller. You can leave a statement demanding to return the cost of the defective phone to you. List the articles of the PDO that confirm your right to do so. In the best case, you will get your money back immediately. But the phone can be sent for examination. This is necessary in order to establish that the cause of the malfunction is a manufacturing defect or the result of improper use. The examination usually lasts 21 days. If at the same time it is established that the cause of the breakdown is marriage, then you will be refunded the money. But it may also happen that you are recognized as guilty.
Step 4
You have the right to have an examination performed at your own expense in another service center. If, according to the results of this examination, it turns out that the malfunction of the phone is a manufacturing defect, you have the right to sue the store. Such claims are usually easily won if you have a phone, an expert opinion, all the boxes, receipts, a warranty card in your hands.