To register a wife and a child, it is necessary to collect documents, the list of which will depend on who is the owner of the living space, and apply to the passport department with an application. There will be no problems with the registration of a minor, but with the registration of a wife, certain difficulties may arise and additional documents will be required.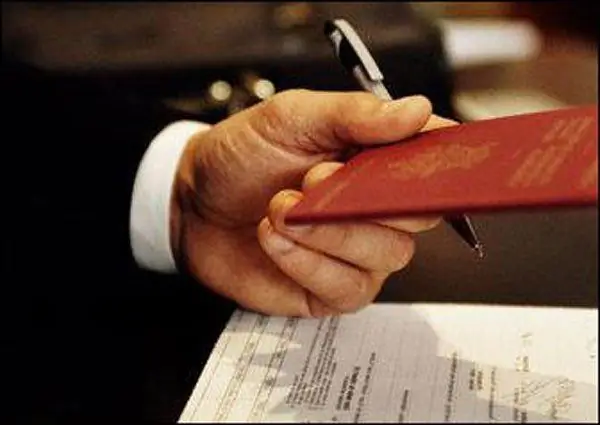 Necessary
- passport of both spouses
- child's birth certificate
-permission for registration from all owners or owner (when registering a child it is not required)
- issuing a personal account
-extract from the house book
-a statement from the spouse
- permission from the spouse to register the child
-certificate about the lack of living space at the mother
- certified photocopies of all documents
Instructions
Step 1
To register a child, you need to collect a number of documents and apply to the passport department of the area where the living space is located. No other owner's or owner's permission is required. The fact of registration of the father is sufficient for the registration of a minor.
Step 2
For the registration of the wife, the presence of all the owners or the owner of the living space is required. The permit is written at the passport office. If the owners cannot be present, notarial permission is required to register on their territory.
Step 3
When the owners or the owner do not give permission, arguing that the wife will have residence rights and it will be impossible to write her out without her personal consent, you can take permission from all the owners for temporary registration. When registering temporary registration, rights to housing do not arise, and it is possible to deregister without the personal participation of the spouse.
Step 4
If the husband is the sole owner of the living space, the wife can be registered without any obstacles.
Step 5
When registering a child and a wife, if permission is received, you need a personal account statement, a certificate that the wife does not have a residence permit, a statement from the wife that she does not interfere with the registration of the child with the father.
Step 6
Documents must be presented as originals and certified photocopies. You can certify documents in the housing department or in the street committee.