Any change in the layout of a house or apartment without the consent of the regional authorities in the manner prescribed by law is considered illegal reconstruction. Reconstruction can be legalized in accordance with Articles 25-29 of the Housing Code of the Russian Federation. To do this, you will need to collect a package of documents and permits, make a change in the cadastral plan and passport, as well as all technical documents for housing.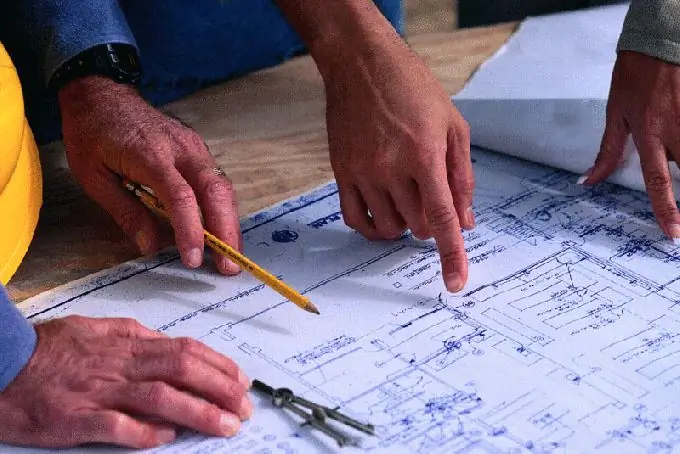 It is necessary
- a copy of the cadastral plan;
- plan, sketch, project;
- permission of the SES;
- permission from firefighters;
- permission of power engineers;
- documents for housing;
- Your passport;
- applications to all specified authorities.
Instructions
Step 1
If you plan to document an illegal reconstruction, get a copy of the cadastral plan, an extract of the cadastral passport and a plan for the explication of the premises from the technical inventory bureau.
Step 2
Call a licensed architect to draw up the project and sketch the changes made. If you carried out the reconstruction of engineering communications, and even the transfer of plumbing by a few centimeters is considered a redevelopment, then pay additionally for the project and a sketch of changes in engineering structures.
Step 3
With the received documents, contact the district department of architecture and urban planning. Write an application, attach all the documents received, present your passport, documents of title to housing.
Step 4
You will be given a reconciliation act, which you must sign in the local municipality, in the district communal services department, in the SES, in the fire department, in the energy company, in the gas service.
Step 5
Each approval takes a lot of time and is very expensive. Therefore, you will not be able to quickly legalize the reconstruction. If any of these services decides that the reconstruction cannot be legalized because it does not meet construction, sanitary or fire safety standards, then you may be forced to bring everything back to its original form, or you can try to legalize everything in court.
Step 6
If you still managed to agree on everything, then again contact the district department of architecture and urban planning. Get the final resolution of the area's chief architect. Pay the written administrative penalty for illegal and inconsistent changes.
Step 7
Contact the BTI with the received documents. Call a technician to inspect the premises. Based on the inspection, new technical documents will be drawn up for you, a new cadastral plan and cadastral passport will be drawn up. Get extracts from these documents, contact the registration center to make changes to the unified register.