The situation when the owner of the dog, through carelessness or negligence, cannot keep track of her, and she bites someone, is not so rare. In this case, both the owner of the dog and the victim need to know what responsibility is provided in the event of such an incident.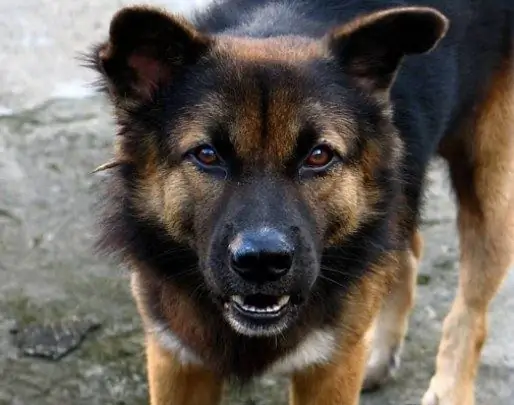 The specific version of responsibility largely depends on how the events took place, how severe the injuries were to the victim. As a rule, in most cases, the owner of the dog has to pay compensation to the victim and a fine to the state. Examples of such cases indicate that in case of bodily injury, the amount of compensation can reach up to a million rubles and more, the amount of the fine in favor of the state - up to one hundred thousand.
When determining the measure of responsibility, the court will necessarily take into account all the nuances of the situation, which will also determine the article of the charge. In some cases, this may be causing bodily harm through negligence - for example, if the owner did not keep track of the dog, she ran out of the yard and bit someone. Criminal or administrative liability in this case is not provided, the victim can only count on compensation for the damage caused. And a completely different situation, when the dog was deliberately set on someone, in this case, its owner could face real imprisonment.
If you have suffered from a dog bite, you need to go to the hospital, where you will not only receive medical attention, but also document the presence of damage. With a certificate from a medical institution in hand, you can already contact the police. It is highly desirable to have witnesses to the incident who can confirm your words. If there were no witnesses and the owner of the dog refuses to admit the very fact of the incident, it will be difficult to prove anything.
An application can be submitted to your district police officer, but practice shows that in many cases this is not the best option, and a claim for damages should be submitted to the next instance. In this case, there will be more chances that the case will go to court. You should know that, in addition to direct compensation for harm, the victim has the right to compensation for moral damage. Moreover, if the dog's bites caused temporary disability, the owner of the animal can pay the victim the amount of lost wages as well.