The position of a sales agent can be not only a great start in your career, but also bring good earnings. This profession can give you the opportunity to unleash your own potential, learn a lot, and make useful connections. To get a job as a sales agent, preliminary preparation is required, consisting of several stages.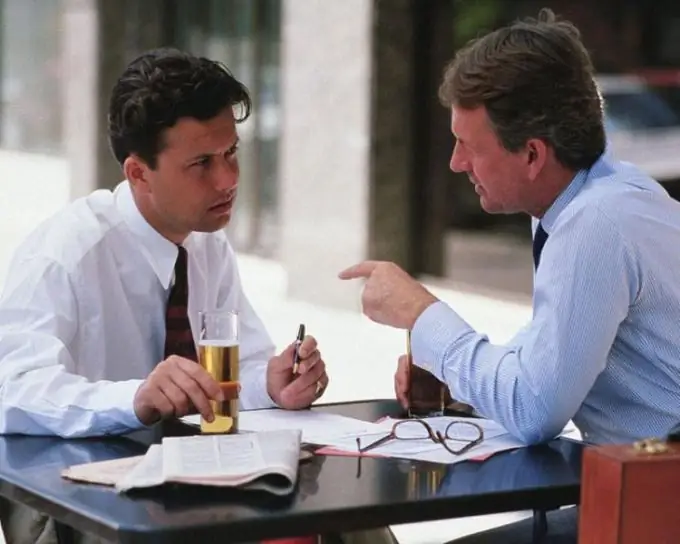 Necessary
- additional education;
- summary;
- the Internet.
Instructions
Step 1
Prepare for the work ahead. Depending on the time you have, take a training course on sales techniques or attend an appropriate seminar. Additional training will not only help you gain a more accurate understanding of the profession, but will also be a great addition to your resume. Read practical literature, subscribe to useful mailings on the Internet, communicate on thematic forums.
Step 2
Create a resume. Reflect in it the education received, including additional. List any work experience that might affect your professional skills. For example, even if you worked as a cashier or counselor in a camp, you should not think that such information will be superfluous. If your work was related to organization, communication with people, vigorous activity, feel free to indicate this experience in your resume.
Step 3
Develop your personality traits, as they often play as much as your professionalism. You must be prepared for an intense work rhythm, stress, constant communication with strangers of different levels. That is why you should develop efficiency, stress resistance, mobility, tolerance to other people's opinions, and the ability to make decisions quickly. During the interview, be sure to focus on these qualities.
Step 4
Select the companies you would like to work for. Don't be afraid to send your resume to even the most famous trading corporations. In some cases, the management of such companies takes people without experience, and then "grows" them for further work. Already at the search stage, show a culture of communication and perseverance: be sure to call and ask the HR department if your resume has been received, and whether you should count on an interview.