The execution of the court decision is carried out in accordance with the Federal Law 229-F3 on enforcement proceedings. If the court made a decision and the plaintiff received a writ of execution, then he can personally apply to the debtor or instruct the bailiffs, who are the authority for the enforcement of decisions and orders of the court.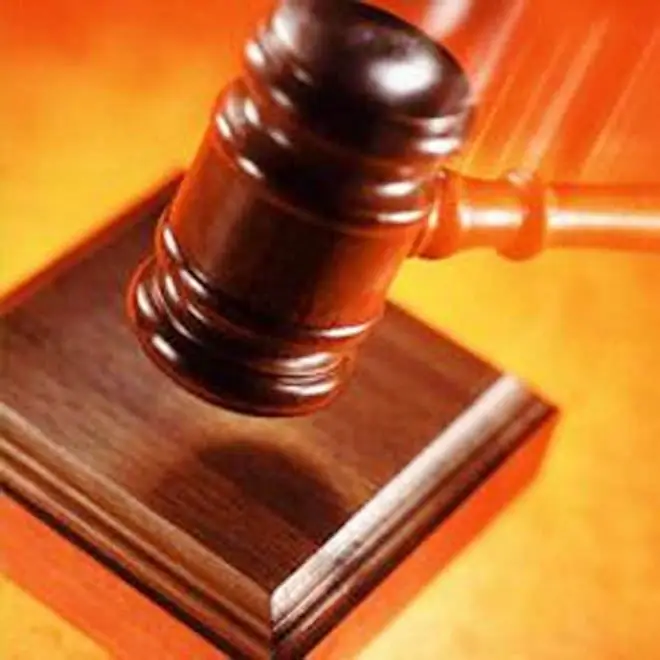 Necessary
- application to the bailiff service;
- a copy of the writ of execution to the debtor's bank or at the place of work;
- application to the prosecutor's office or court (if the bailiffs are inactive);
- an application to the court (if the deadlines for execution are missed).
Instructions
Step 1
If the court makes a decision other than the material obligations of the debtor, then enforcement proceedings are possible only through the bailiff service, who can involve law enforcement agencies in execution. Therefore, in the presence of a writ of execution for debt collection, you can apply personally to the bank where the debtor has accounts, to his company, to the accounting department or to bailiffs. If there is a different court decision, contact the bailiffs, since you do not have the authority to influence the defendant and all methods in the form of threats or blackmail will be considered illegal and can be appealed in accordance with the procedure established by law.
Step 2
To enforce your judgment through the bailiff service, contact these authorities in your area with a statement. Submit a writ of execution and a court order. The bailiffs are obliged to immediately begin enforcement proceedings and complete it within the time limits specified in the sheet itself or in the resolution.
Step 3
If you filed inaction, then you can file a complaint with senior management, file a complaint with a court or prosecutor's office. In the application, indicate all your claims, the deadline for submitting documents for execution to the bailiff, attach a copy of the writ of execution and the resolution.
Step 4
Do not forget that the deadline for filing an application for the execution of a court decision is three years from the date of such a decision. If you missed this deadline, then to restore it, submit an application to the court, attach documents confirming the validity of the reason for missing the deadline. This can be a certificate from the chief doctor of the hospital about a serious illness, documents confirming a long business trip or other reasons that the court deems valid for the presentation of requirements for the execution of punishment after the expired deadlines.