Bankruptcy is an inability of a company to satisfy creditors' claims or to make mandatory payments recognized by an arbitration court. If a company does not meet these requirements or does not make payments within three months, it is considered incapable of doing so. When the amount of claims exceeds 100 thousand rubles, the court has the right to initiate a bankruptcy case.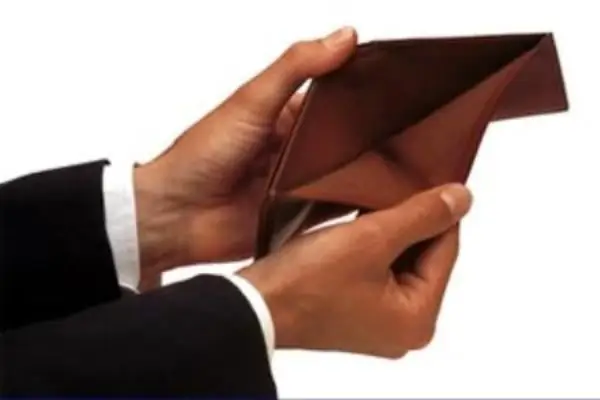 Instructions
Step 1
If signs of bankruptcy appear, the company's creditors and authorized bodies have the right to hold a meeting of creditors. It is important that the amount of creditors' claims against the company is 100 thousand rubles or more. If you, as a creditor, want to declare the company bankrupt, get a decision at the meeting of creditors to file an application for declaring the company bankrupt in court.
Step 2
Apply to the arbitration court at the location of the company with a petition to declare it bankrupt. But before that, a court decision on the collection of the debt from the company should come into force (if you are a creditor or a representative of a government agency). The law allows the one who first submits an application to choose and propose for approval to the court the candidacy of an arbitration manager, on whom both the fate of the bankrupt company and payments to creditors depend. Accordingly, the bankrupt company is then disposed of by the manager, and you, as a creditor, should receive what the company owed, if its funds and property are sufficient for this.
Step 3
Remember that the founder himself has the right to declare a company bankrupt if the company cannot pay off its debts: this is a fairly quick and simple procedure for liquidating the company. In this case, the founders of the company themselves choose its arbitration manager. To declare a company bankrupt, its founders need to file an application with the court for declaring it bankrupt with the attachment of documents proving this (accounting and tax accounting documents).
Step 4
The legislation provides for cases in which you, as a representative of the company, are obliged to apply to the court with a petition to declare it bankrupt. These are the following cases: 1. after settlements with several creditors, the company will not be able to settle with other creditors and / or pay taxes;
2. the management bodies of the company made a decision to initiate a bankruptcy case after analyzing the financial documents;
3. to settle with creditors or pay taxes, you need to sell the property of the company, after which it will not be able to carry out its activities;
4. the funds are insufficient to pay taxes or settle accounts with creditors;
5. The company has accounts payable in excess of the amount of the balance sheet asset. In this case, within a month from the date of revealing signs of bankruptcy, the company's management must file an application to the court to declare it bankrupt.