Copywriting as a type of professional activity has existed for a very long time. The term is a neologism for both English and Russian. In the classical sense, copywriting is writing presentation and advertising texts.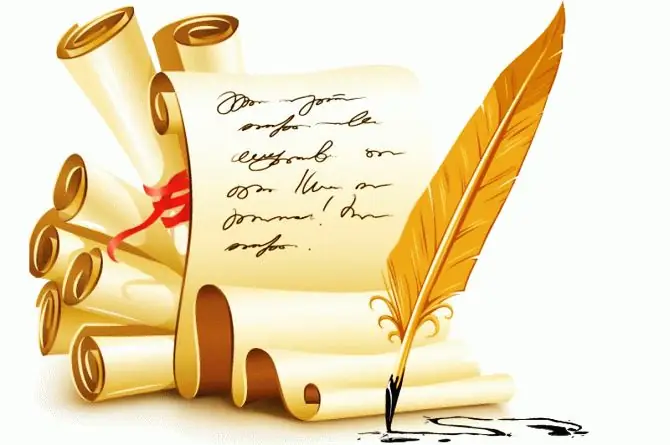 Copywriting as an independent type of professional activity has emerged relatively recently, but such an activity arose simultaneously with trade. The slogans and replicas of sellers can be safely called early copywriting. However, at present, the work of a copywriter is taking on a new form and characteristics.
In Russian, the word "copywriter" is a neologism and has no synonyms.
Where can you find a copywriter job?
There are several freelance exchanges (Freelance.ru, Weblancer and others), specialized copywriting exchanges (Advego, eTXT, etc.), thematic portals where copywriters are needed, not to mention advertising agencies. For beginners, of course, it is more difficult to take a lot of orders due to the lack of practical skills and abilities. Therefore, you need to be prepared for the fact that you will have to invest a lot of time and effort in yourself, in your knowledge and skills. You need to understand that the employer can check the material for uniqueness using anti-plagiarism programs (advego plagiarism and others).
How much can you earn from copywriting in a month?
As in any alternative activity, income in copywriting is 100% made up of the efforts of the copywriter himself. Professionals with college degrees, copywriters with years of experience, or newbies earn very differently.
You can earn money as a copywriter remotely. The result directly depends on the efforts made.
Earnings vary for several main reasons. For some job seekers, copywriting is a part-time job, for others - the main activity, much also depends on the type of texts. For example, there are advertising, sales, descriptive texts. A good SEO copy or ad slogan costs significantly more than a descriptive article, but requires more time and experience. For example, the average cost of a text of 1000 characters without spaces for a good copywriter with a portfolio starts from 120-150 rubles.
However, most customers, sadly, expect to find a copywriter who can write a high-quality selling text with a soul for $ 1. As a rule, such work is undertaken by beginners, copywriters who, for whatever reason, underestimate their strengths, as well as those who urgently need to earn extra money.
It should be borne in mind that in copywriting, hard work and responsibility are especially welcomed. A positive reputation greatly increases the value of a copywriter in the job market. So it turns out that some copywriters are able to earn from 30,000 rubles a month, others prefer, without spending a lot of effort, to receive in the range of 5,000 - 10,000 rubles.
Based on the above, everyone decides for himself how much to earn a month. Writing talent combined with experience and hard work will allow every copywriter to make writing articles and slogans their main activity with a decent monthly income.