If you are interested in working in the media, then you can get a job not only in a newspaper or television, but also on the radio. This does not even always require special education.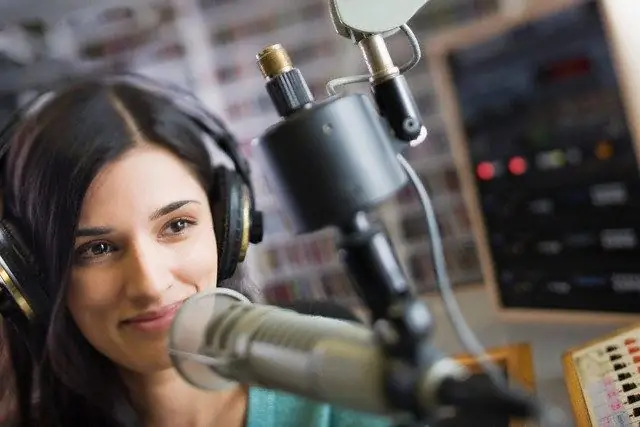 Instructions
Step 1
Select the profession and position that you would like to take on radio. The range of work is wide enough - you can become a radio host, director, production editor, correspondent, sound engineer.
Step 2
Get specialized education to work in radio. Its need depends on the position chosen. For example, both a presenter and a journalist may have education in a field related not only to radio. For the position of a sound engineer, special skills are required. If you already have a college degree, you can simply take crash courses. Their cost depends on the specific school and city where you live. On average, for Moscow, the price of such training is 15 thousand rubles for a full course of twelve lessons. If you plan to go on the air, work on your voice and manner of speaking. If you have speech defects, consult a speech therapist. And for the development of eloquence, courses in public speaking are suitable for you.
Step 3
Get experience in journalism. It is desirable that it be radio, but the print press may also be suitable, for example, for the position of the author of texts. Experience can be gained during internship at universities, as well as independently, participating in non-profit projects as a volunteer. Check with the various local radio stations to find a part-time job for you.
Step 4
After improving your resume with experience, go looking for a full-time paid radio job. Vacancies can be posted on the sites of radio stations, on special portals for job search. It also makes sense to contact a recruiting agency. Be prepared for high competition, especially for the host position. At the interview, try to demonstrate not only professional skills, but also your difference from other candidates. A person with a bright personality has a chance to be noticed and get on the air faster.